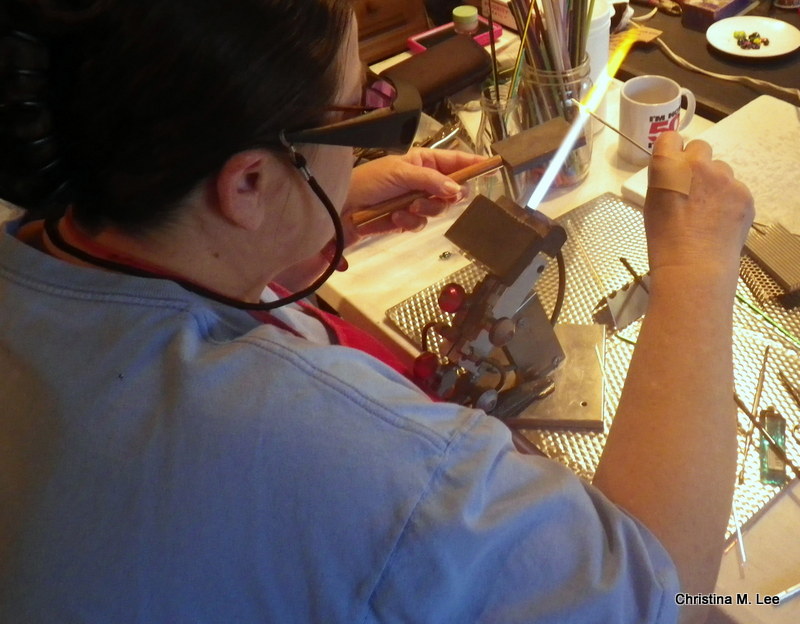 Hi everyone, hope your having a wonderful holiday season so far.   I am so excited to be teaching a Lampwork Bead Making Class on Saturday January 2, 2016 from Noon to 5 pm.
I have room for 1 more student in the Class.   Here is some info on the class:
LAMPWORK BEAD MAKING: This class teaches you how to make your own handcrafted lampwork or flamework glass beads.  Glass rods are melted under an open torch and formed into glass beads.  You will learn about expansion of glass, compatible glasses, how to anneal your beads, and much more.  $100.00 includes all supplies and the use of all tools (you take home your finished beads).  This is a one secession class, 5 hours long.  The class is limited to two students.
Here are some pics of bead making:
Me melting the glass under the torch.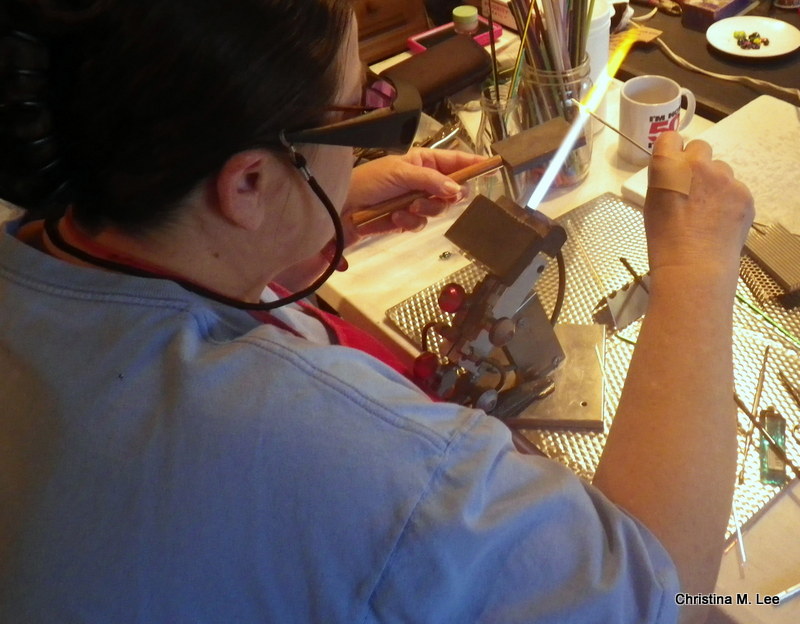 Above and below, Shaping the bead.
Adding decoration to the bead.
More shaping the bead
Adding clear glass over the top of the bead
The bead taking the final shape
Beads right out of the torch.  The bead on the left is the one I was making in the pics above
Final beads after they come off the rods. Bead in the center is the one I am making in the pics above.
My classes very individualized providing you the one-on-one instruction that you will not receive in a larger class setting.   Let me know if you want to take this class.
I hope everyone has a wonderful, very Merry Christmas, a fantastic Holiday Season however you celebrate, and a Happy New Year.    Christina
#lampwork, #flamework, #glassbeadmaking, #classes