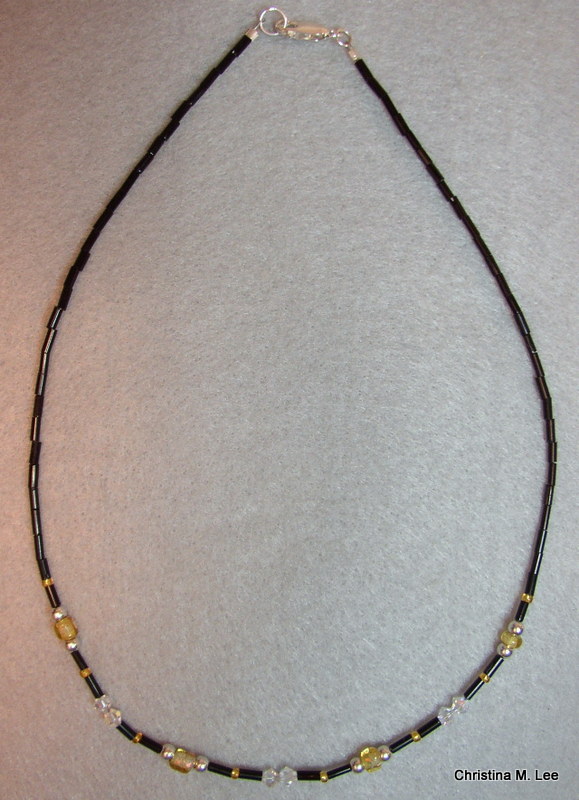 I thought would share with you a pretty little necklace I made in 2009.  It has 4 very small amber handmade (lampwork) beads which I made under my torch.  I strung my handmade beads with Swarovski crystals, sterling silver beads, and seed beads.
Closeup of my handmade beads and the Swarovski and silver beads.
I would love to design a one-of-a-kind special necklace for you.  Please contact me.