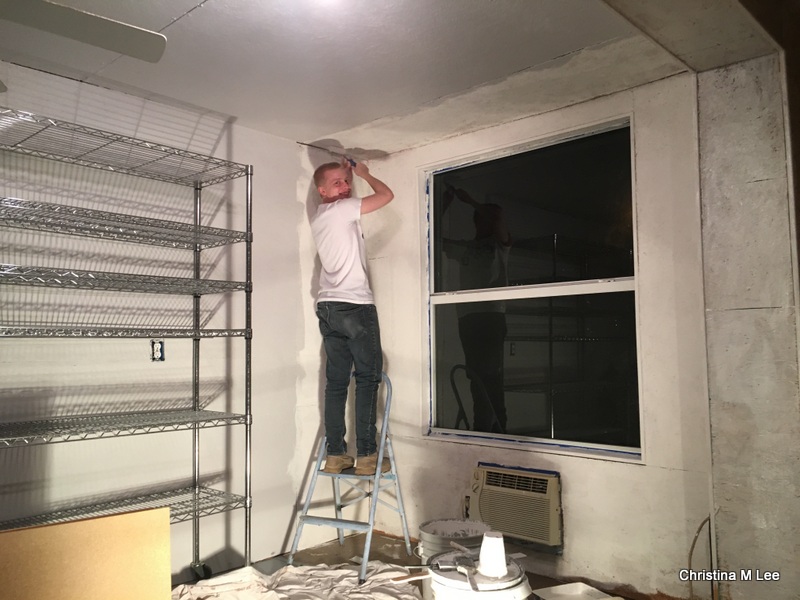 Wow, I have not posted in a few weeks.  Time to catch you up on my progress report.   As you all know it is a very busy time of year.  In between painting in the Studio, working in the Law Office, holiday events, we got to take a week's vacation (pics later in the post about that).
My Grandson, Matthew, came over several times and assisted in the painting.  In this pic he is putting primer on the walls.  We had fun painting together.  He is a very talented, award winning, artist in his own right and he is excited about coming to play with his Nana in the New Art Studio when it is done.  We always have fun being creative together.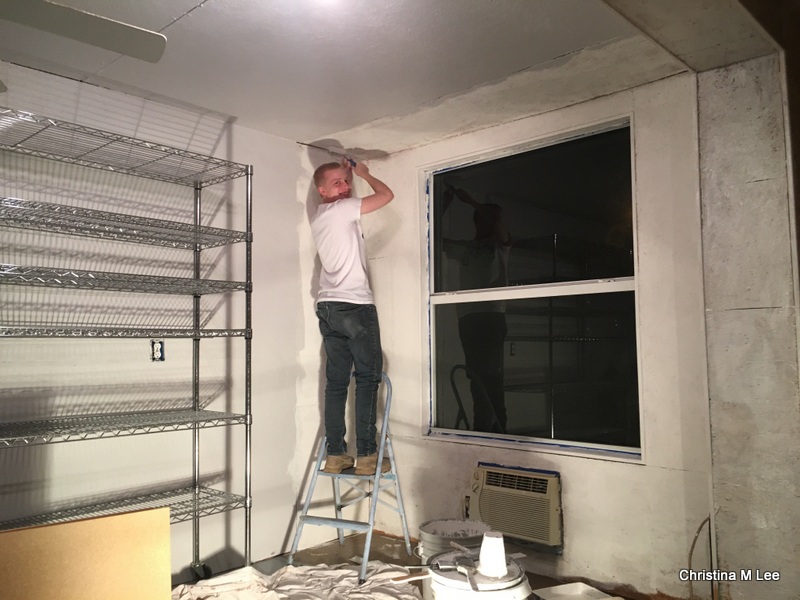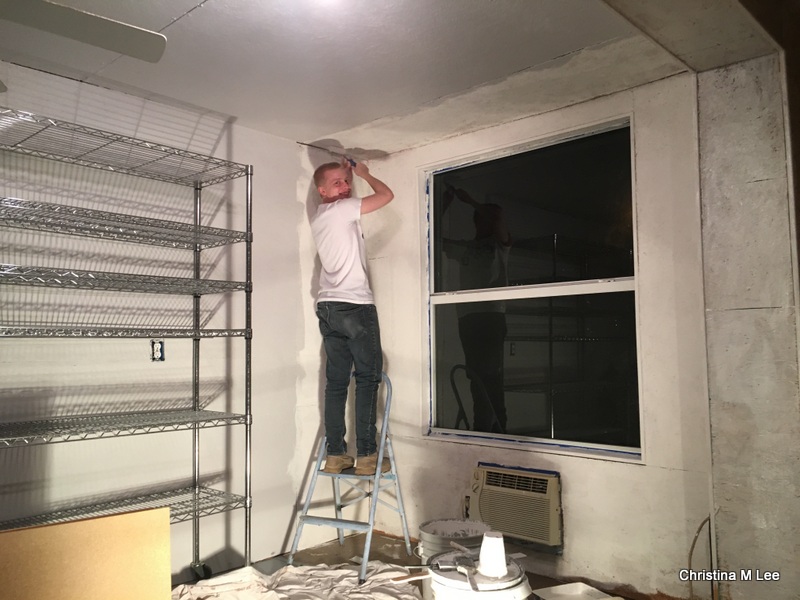 I got part of the floor painted and the large kilns moved into their new spot where they will live.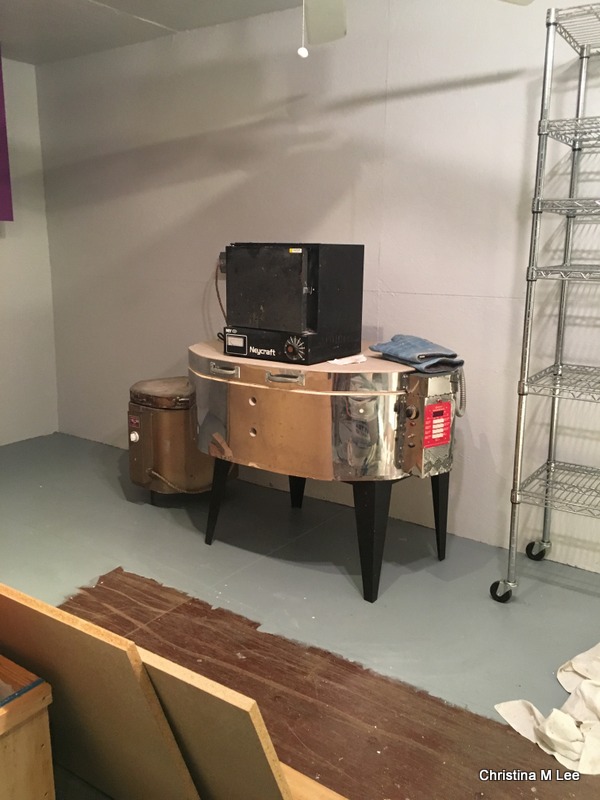 We got two coats of primer finished around the window and a/c.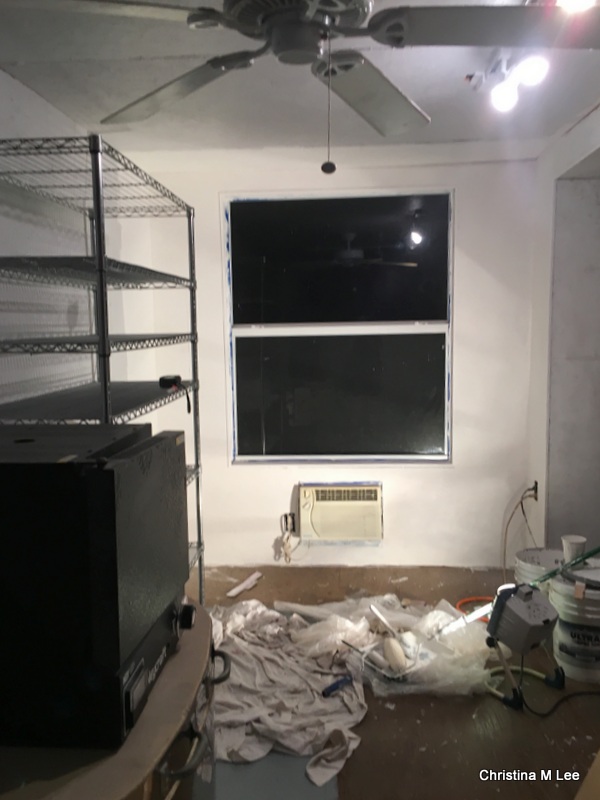 My hubby built my second counter top under the south side cabinets.  The clamps on the edges and weights on the top are to hold it all together until the glue dries.
Here is the Counter top without the weights and clamps.  I think I am going to tile it, as my two small table top 110 kilns will live on it.
Here you can see all the rest of the wood getting two coats of primer around the cased opening.
And finally started the primer around the last bit of raw wood around the smaller window and door on the north side!!!
The tediousness of taping off around the window so I can paint around it. 
Now more about our Vacation.  We were blessed, so very blessed!!!  We were given one week's
free

stay in a timeshare near Disney.  Yes I said free!!!  A very dear friend, Chris, so totally blessed us!!!  We lounged at the pool, the hot tub and the Lazy River, which floats around part of the resort.  We sleep in, we did nothing but rest and relax for a week!!!  It was so wonderful and such a blessing!!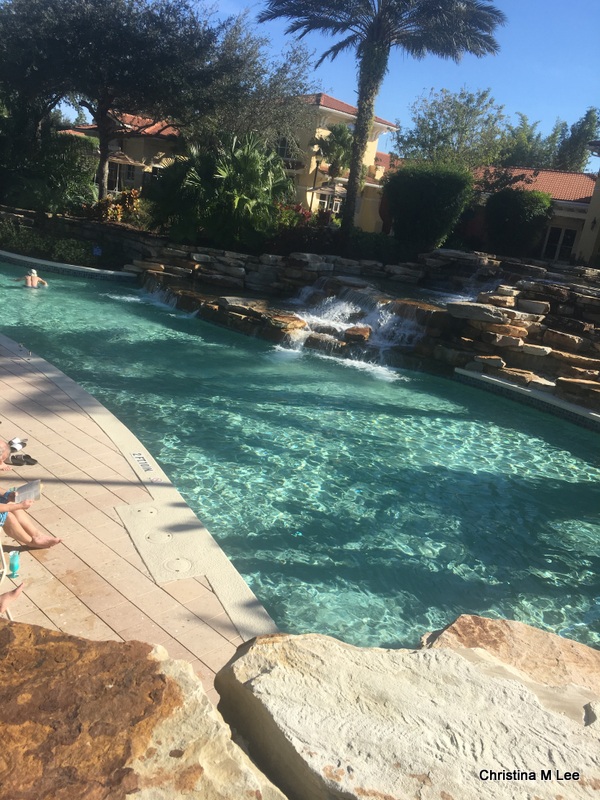 More pics of the Lazy River.  Sorry about the sun glare on this one.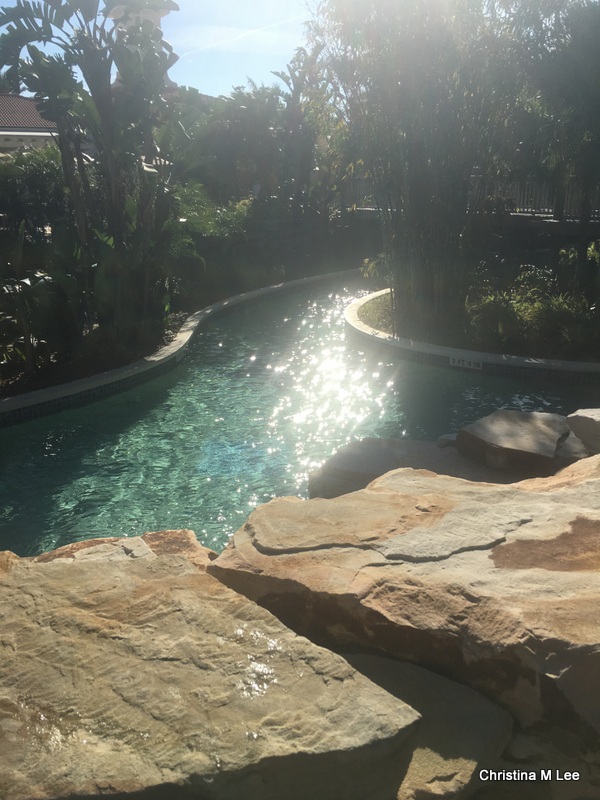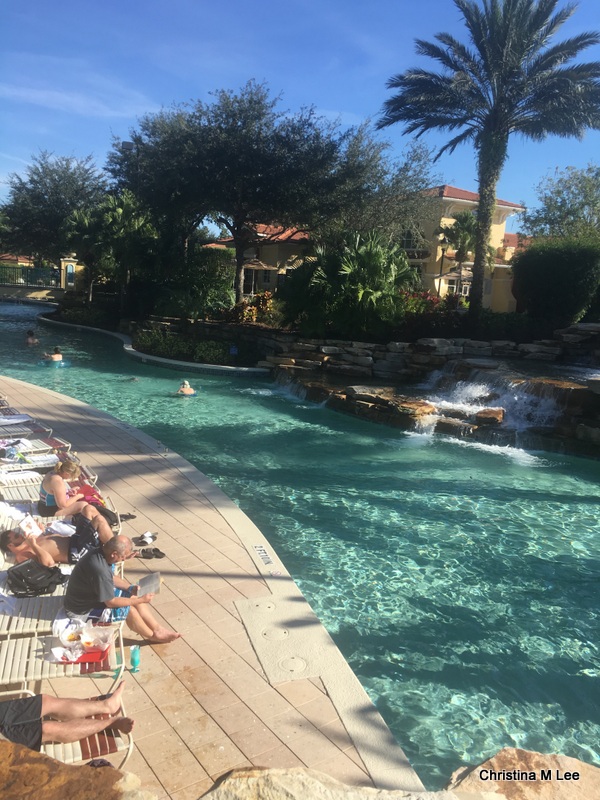 The waterfall at the Lazy River.
A pic of the resort, Holiday Inn Resort, Orange Lake, such a wonderful place.
A shot of the Christmas Tree.  Gotta love living in paradise.  Only in Florida can you go swimming in December!!!  I just love the shadow over the Christmas Tree, look closely, it is in the shadow of a palm tree, with another palm tree behind it!

The vacation was truly wonderful!!!  The rest and relaxation we much needed!!!
And now you know why I have not posted in a while.
I am back at my painting and caulking in the new art studio, so more pics to come in the next post.
#newartstudio #artstudio #vacation #picoftheday #christmastree #instalike #instagood #dreamcometrue #painting #resort #Christmas #holidays