Here it is, last of the of the final touches on the New Art Studio:
The final painting around the door and the wall is done.  The switch plate cover has been put on.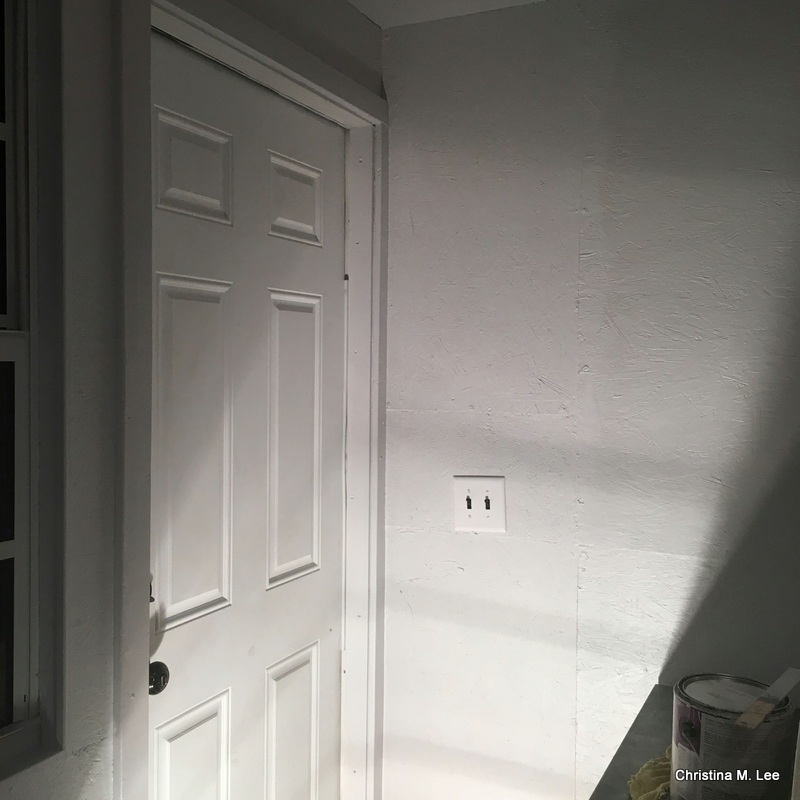 All outlet covers have been put on.
The last section of the floor has been painted
The floor seam between the two units was filled with spray foam and then caulked.
The floor seam was painted and some of the touch up spots painted. (The paint was still wet when I clicked the pic, so the touch up spots look lighter than the floor.)
Then I added some nice finishing touches:
I bought myself a nice door mat, to keep the sand from being tracked in until the contractor can get back and build my little deck outside the door.

 I added rubber mats in the areas I will be standing a lot, in front of the north side counter top where my glass grinder and band saw are.  (I still have some organization under the counter to do.)
In front of the south side countertop where the table top kilns are, …
and in front of my glass storage cabinet.
I am so excited, it is now a working art studio!!!  The only thing left inside to do is to plumb my sink, and that is my Hubby's job.
#newartstudio #artstudio #art #artist #awesome #dreamcometrue #instalike #instagood #picoftheday #christinamlee #christinamleedesigns #fusedglassartist #fiberartist #lambworkbeadartist #followme #painting