This is so nice!!  Backyard Getaway came and created me a flagstone walkway from the front patio around the side of the house and out back to the New Art Studio.
Dave and Lisa did an awesome job and if you need landscaping done, I highly recommend Backyard Getaway!!  Below they laid out the walk, put the landscape timbers in and laid the fiber cloth.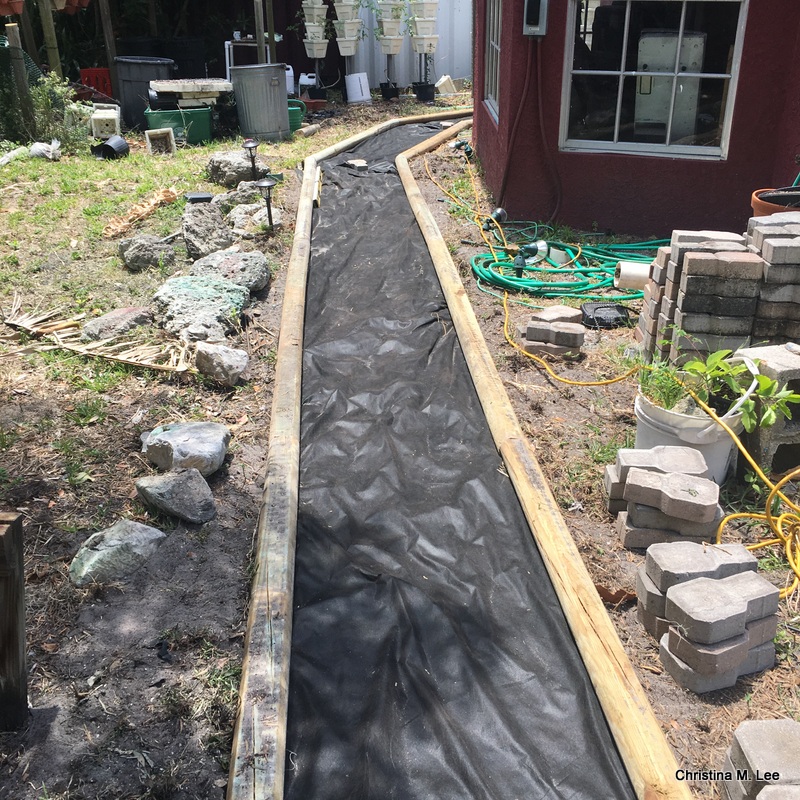 Heading past the living room windows and past my Hubby, Rick's Hydroponic garden out to the New Art Studio.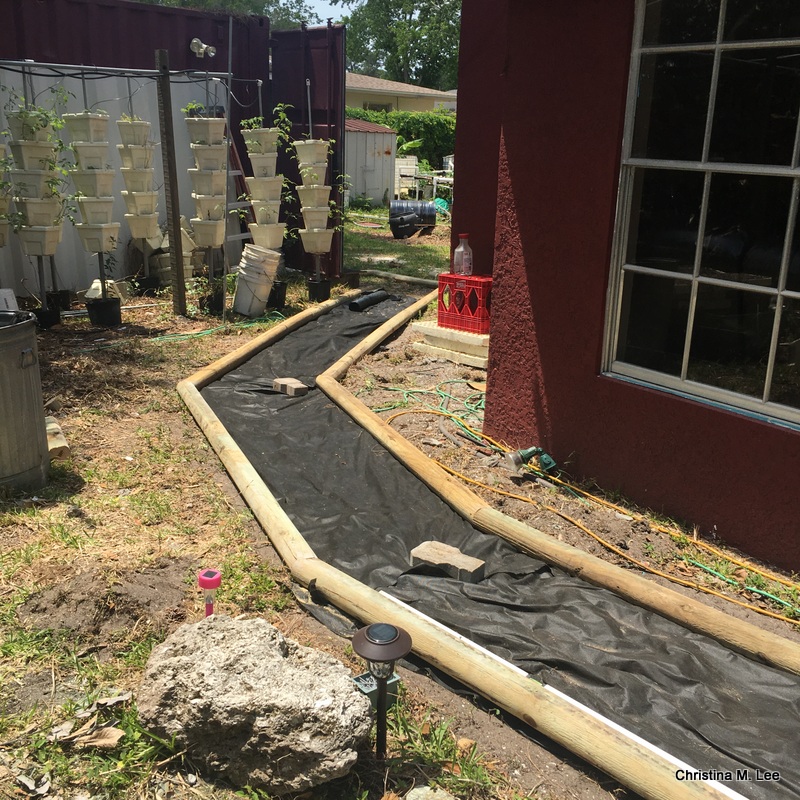 This is a pic looking from the New Art Studio back towards the house.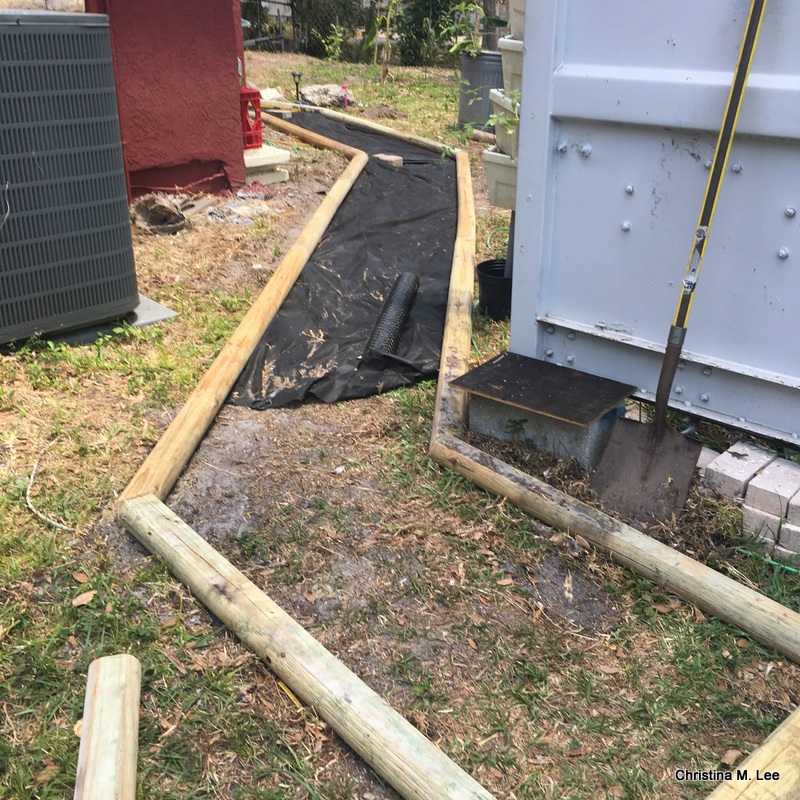 Again looking the opposite direction, from the New Art Studio to the house, the deck, and the river.  You can see the kayaks in the background. (That is where I take the awesome pics of the river, from the deck.)

  Here we are, day two, the completed flagstone walkway, the stones are surrounded by shell.
This is going to be so nice during the rainy season.  It will also help to keep some of the sand from being tracked into the house.
The rest of the walk and Rick's Hydroponic garden.  As you can see, we still have a lot of construction clean up we are doing in they yard, but we are getting there.
So very happy with my new walkway!!!!  Cannot thank Dave and Lisa enough.
#walkway #awesome #newartstudio #artstudio #christinamlee #christinamleedesigns #fiberartist #lampworkbeadartist #fusedglass artist #floridaartist #picoftheday #instalike #instagood #flagstone