This post is a deviation from my regular posts, it has a little to do with the new art studio.  I thought I would show you our fresh paint on our house, after we stuccoed it.
Here is a shot of the stucco going on, which gives you a before image.   It is an old house which was built in 1925, which has been the never-ending remodeling project for years now.   We painted it white with the teal trim 20 years ago.  It definitely needed a face lift.  My Hubby says we are going to restore it to the spender it never had.  LOL

Here is the front of the house now.  This is the north and west sides.  (Obviously we have some construction debris to clean up, but I just had to share pics.)
A bit closer pic of the front.  They still have some soffit work to finish up.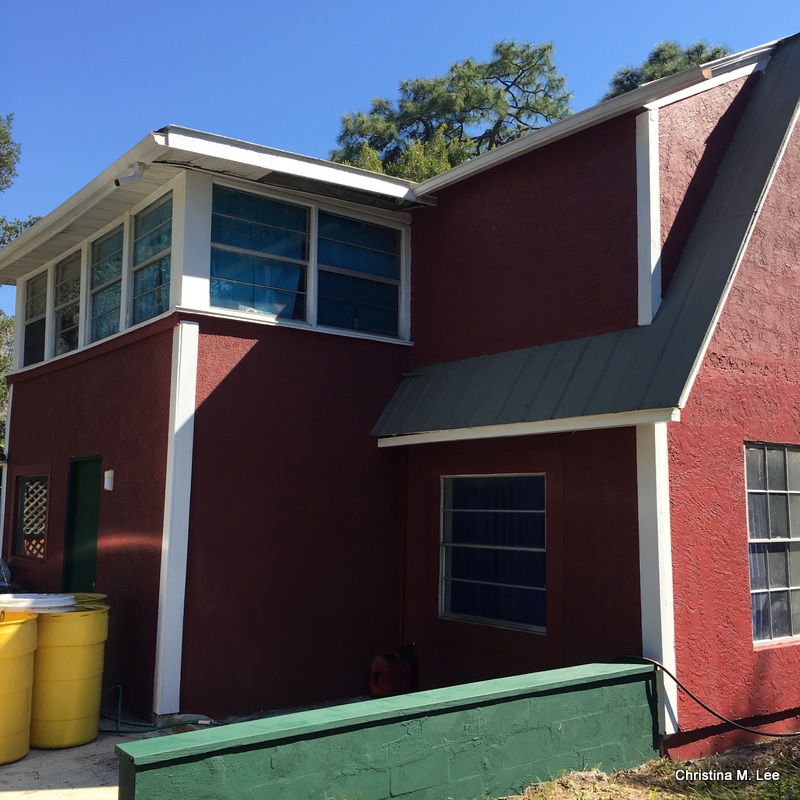 Close up of the west side.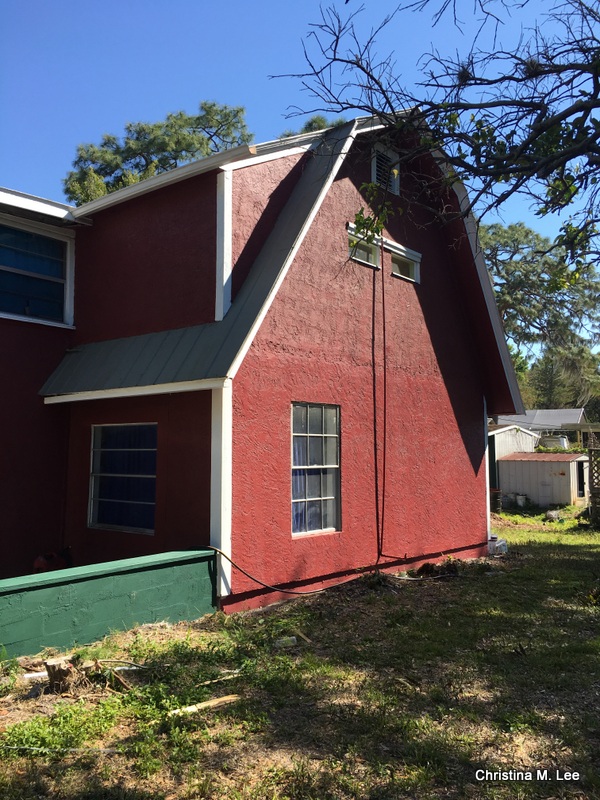 Another view of the west side from the back yard.  This is the kitchen/dinning room side and our bedroom above it.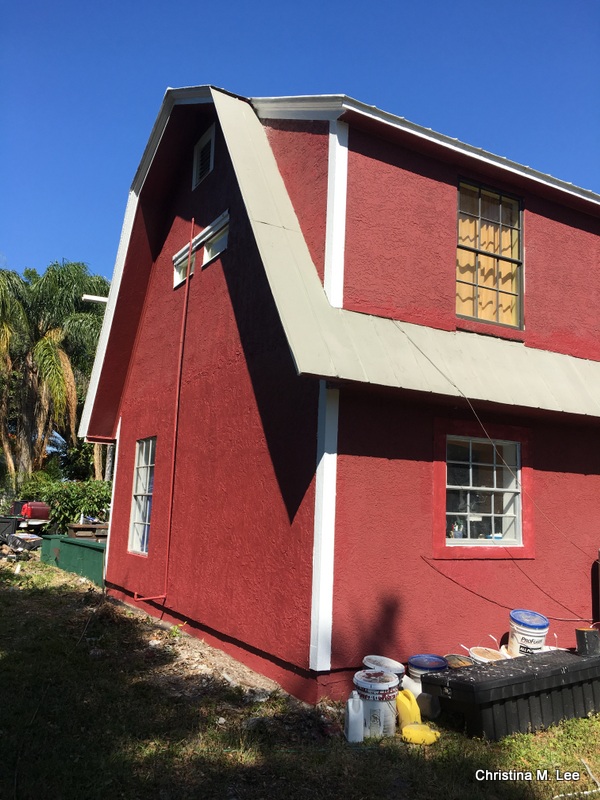 The back of the house, south side.

  This it the living room door facing the north, with the river view. 
The main door facing the north, which enters into the dining room/kitchen area.  Both doors enter from the front patio.

This is the east side, the living room, and above it on the north-east corner (the right side) is my old art studio which will be the new fiber art studio (sewing, yarn, spinning, all things fiber related) and on the upper south-east corner (the left side) is my office.  Here is a before pic of the stucco going on.  We also replaced 5 windows on the second story a few years ago as you can see.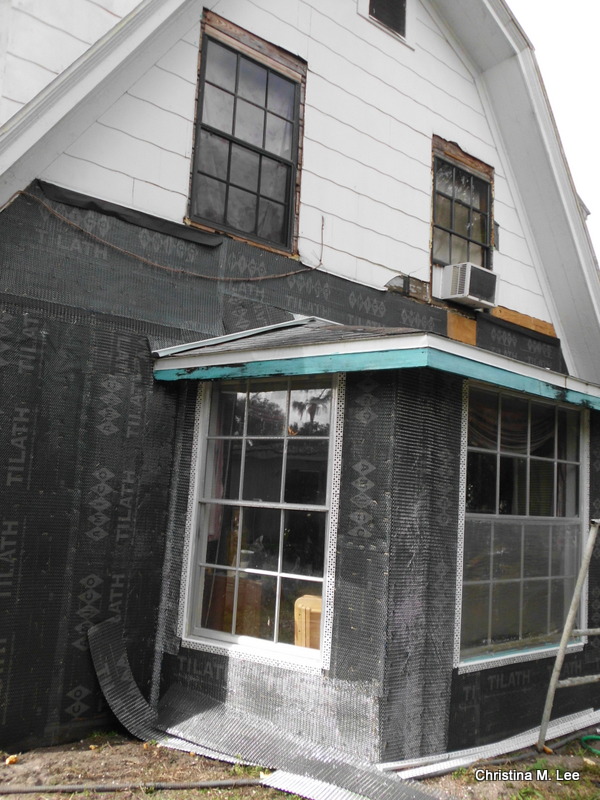 And here is the east side now.

Another view of the east side, living room, fiber art studio and office.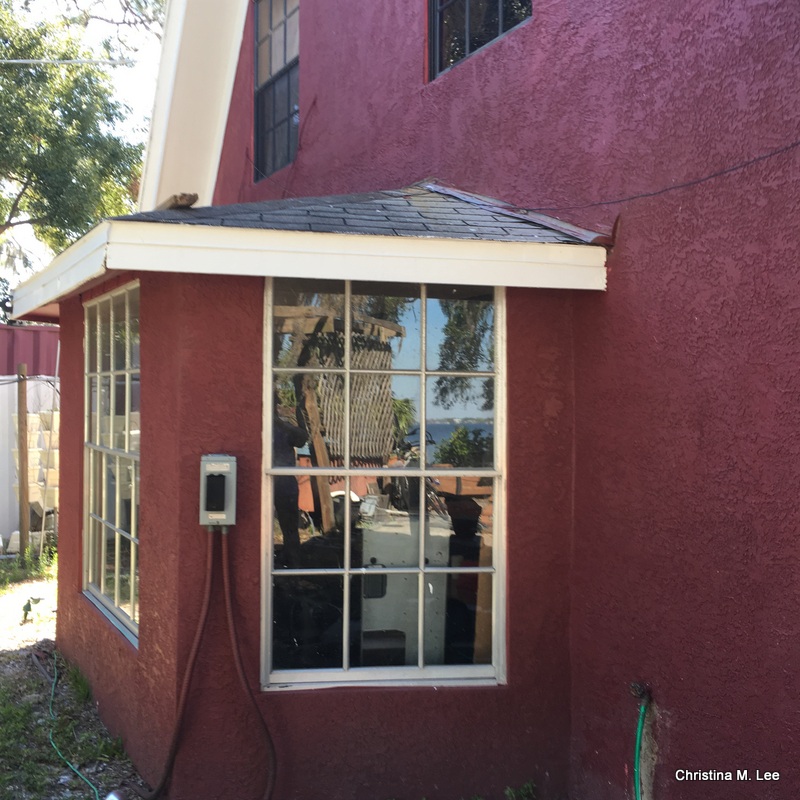 We also had the painters paint the patio wall.  This is the view of the river from our living room and front patio. You can also see our deck in the right hand side of the pic among my hubby's potted plants (Pineapples and hot peppers).

Out in the back yard on the south side of the house we have my new art studio, and…

Rick's wood shop.

My, how some stucco and a fresh coat of paint can change a place!  Still a lot of construction clean up to do, but we are getting there!!  I love it.
#paint #painting #house #stucco #artstudio #newartstudio #followme #awesome #picotheday #instalike #instagood #dreamcometrue #christinamlee# christinamleedesigns #art #artists #awesome